has selected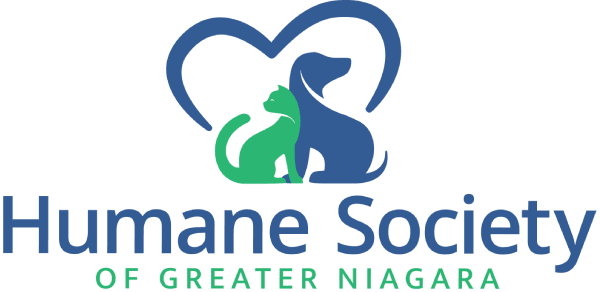 as their official Safe&Happy
partner of DocuPet
Through DocuPet's Safe&Happy Fund, 20% of every designer tag sale and any voluntary contributions pet owners make at checkout are donated to animal shelters nationwide. The City of St. Catharines has chosen the Humane Society of Greater Niagara (HSGN) as their official Safe&Happy partner.

In a world where there is so much suffering and cruelty, it's important to remember that there are people out there fighting for those that cannot fight for themselves. HSGN has been fighting for animals since its inception in 1881 and is a vital cornerstone of the community. They are dedicated to protecting animals and providing them with safe refuge, compassionate care and a fair chance at life, no matter how big or small.

HSGN stands as a proud pillar for the communities they serve. They are striving to build a more humane society by developing and implementing workable solutions for the most urgent animal welfare issues affecting the community, the biggest of which are overpopulation and homelessness. HSGN is committed to improving the lives of the people and pets who call this community home by encouraging and providing pet adoption, animal-assisted therapy, pet education, spay and neuter programs, rescue and control, and investigations of cruelty and neglect.

As a charitable not-for-profit organization, HSGN boasts a strong commitment to fundraising and membership development. They rely on the generosity of the community through donations and volunteers as they address a diverse animal population, often in severe climate conditions. For HSGN, pet licences play a significant role in allowing them to do their life saving work. Lost pets with licence tags not only make it back home faster, but they are actively supporting local shelters like HSGN by opening up valuable space and resources for the vulnerable animals that truly need it.

But why stop at licences as a means to support our local animals? We are proud to call HSGN an official Safe&Happy Partner. There are quite a few ways to support their critical work, and we hope you'll join us in our mission to provide them with all the help and resources they need.
"We are a safe haven for all animals and individuals who are in difficult situations, whether it be domestic violence, homelessness or mental health, where animals can be brought for temporary housing. We are a trusted community partner and provide support to our community wherever possible. Funding for these community programs is made possible through the licensing of pets." -Kevin Strooband, Executive Director of HSGN.
HSGN needs our help
Being a community-supported organization, HSGN encounters various challenges that impact daily operations, such as access to qualified staff and veterinarians who perform life-saving work on the animals in their care. With repercussions stemming from the pandemic, HSGN is in a similar position to many other humane societies in finding new, qualified and willing individuals to perform the necessary tasks.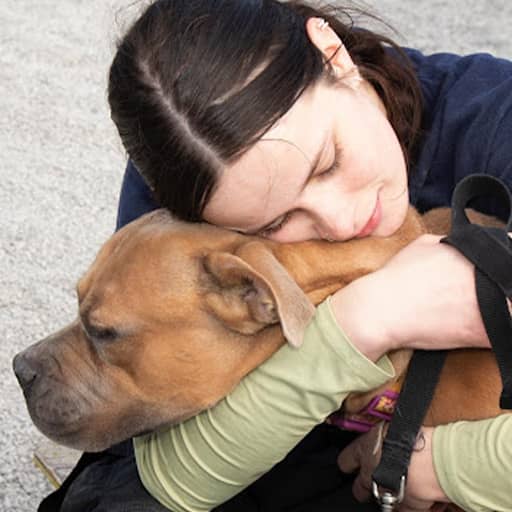 How to help:
License your pet
Pet licences are important because not only is it the law, but a licence provides your pet with the best chance of getting home safely if they ever get lost. A licence also provides animal shelters with much-needed funds to support daily operations and ensures pets are properly vaccinated. License your pet here.
Make a donation
Monetary donations made to HSGN directly impact animals in their care. The animals are not only fed and provided shelter when they enter HSGN's care but are also given medical attention and enrichment during their entire stay. Donations given to HSGN ensure they can continue their life saving work. Donate to HSGN here.
What is the Safe&Happy Fund?
In an effort to provide animal organizations with as much funding as possible, we created our Safe&Happy Fund. Outside of pet licences, we will always donate 20% of every designer tag sale to our Safe&Happy partners to provide additional funding for vulnerable animals and the staff that serves them. Pet owners are also given the option to donate to HSGN during the checkout.
HSGN by the numbers
We hope that by providing residents with as much information as possible, the positive impact pet licences have on the community is not just understood, but valued.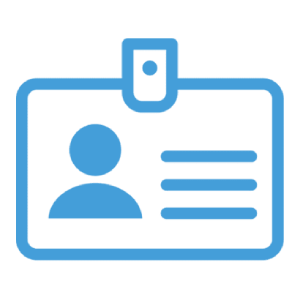 45
Staff
Members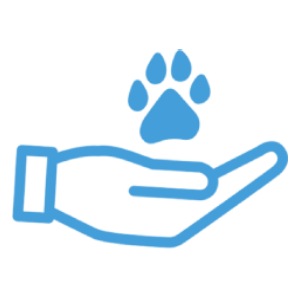 157
Pets
Fostered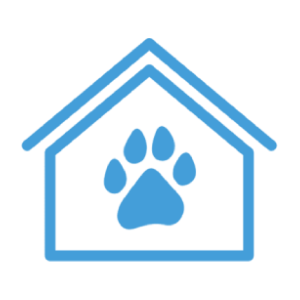 1,375
Pets
Adopted
3,686
Pets
Served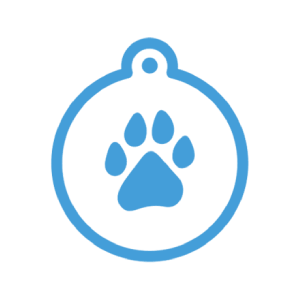 333
Lost Pets
Reunited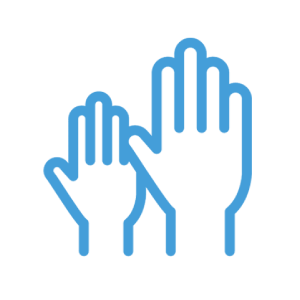 213
Volunteers
Community Food Fridge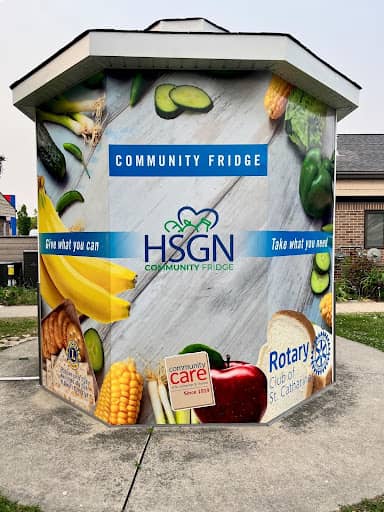 In addition to their long-standing Pet Food Bank, HSGN also operates a humane society-run Community Fridge. This one-of-a-kind food program is a lifeline for vulnerable community members needing food to support their families. HSGN's fridge started a trend and now four exist throughout the Niagara region.

The Community Fridge positively impacts up to 100 people a week who require food for themselves and their families. The influence of the Community Food Fridge has been life-changing for those who need it, as it provides an anonymous and respectful way to overcome individuals' food insecurity challenges.

Residents can help by volunteering or donating to the Community Fridge. Please visit hsgn.ca for more info.
HSGN Animal Clinic
The HSGN Animal Clinic (HSGNAC) is a low-cost, full-service animal clinic and high-volume spay/neuter clinic that serves the public. HSGNAC allows the public to receive veterinary services at a low cost, which has been profound to many families in the community. 1,600 pets benefited from the program in 2022 alone.
Keeping Families Together
HSGN has partnered with many outreach agencies in the community to assist families who are facing various crises, such as domestic violence, homelessness, and medical emergencies, by providing temporary care for their pets. Families are reunited with their pets once it's safe to do so.

The Keeping Families Together program is extremely important to the community. Post-pandemic, the program saw an influx of families needing help. Currently, HSGN is the only animal agency in the Niagara region offering a service like it.
Your licence fees at work
Millions of pets enter shelters each year. The critical care, compassion and love that shelter workers and volunteers show these animals is unlimited, but the same unfortunately can't be said for their budgets. When you license your pet, it isn't just a fee – but a lifeline – for animals like Margot and Rufus.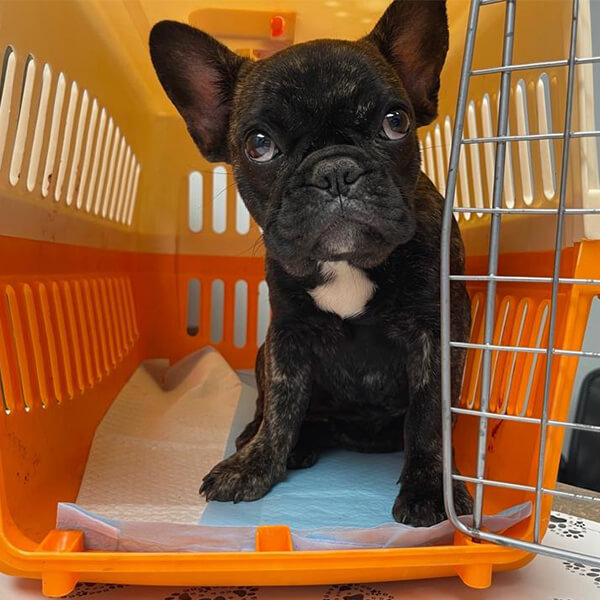 Margot
Margot, a French Bulldog, was 5-months-old when she was dropped off at the HSGN lobby with a prolapsed rectum. She was brought in from Columbia and was only in Canada for a week. Not only did her family not name her, but they also didn't provide her with the lifesaving surgery she immediately required.

Margot was rushed to our veterinarian, who performed an extensive surgery. Since she required around-the-clock care to ensure her surgery would be successful, a staff member fostered her until she was ready for adoption. Margot has since been adopted into a loving home.
Rufus
Rufus arrived in the care of HSGN after his owner had passed away. Being a large breed dog, young and with zero manners, he gave the staff at HSGN a run for their money. After undergoing eye surgery and many weeks of daily eye treatment, he was finally ready for adoption.

Rufus was adopted and returned… twice. Thinking he would never find his family, he went to live with HSGN's behaviourist, who also happened to be a trainer. HSGN's goal was to make him into the best boy he could possibly be! After a handful of weeks, Rufus was learning the manners and structure that he so desperately needed. He finally found his family and is thriving in his forever home!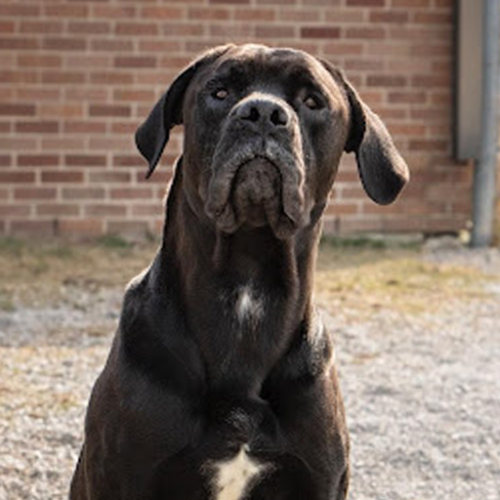 More about HSGN
We sat down with Kevin Strooband, the Executive Director of HSGN, to learn more about the important work being done for local animals in need at HSGN. Here's what he had to say: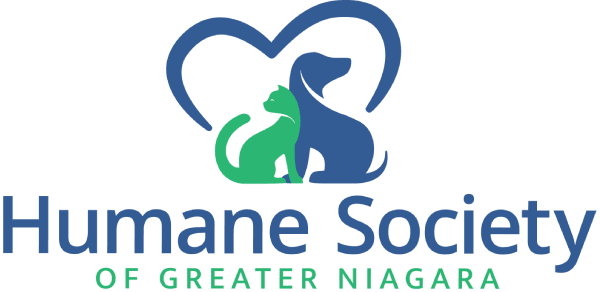 What is most rewarding about being a part of HSGN?
Helping people who have nowhere else to turn is so rewarding. Also, seeing the excitement from families who have just adopted a new pet. There is truly nothing like it.
In your words, why is licensing important? What impact does it have on your organization?
Returning pets back to their owners safely and quickly is the primary reason for licensing. The impact is measured by the number of licences sold and lost pets returned. If pets are able to be returned prior to animal control involvement, this allows our officers to attend other priority welfare calls, thus using less resources than unlicensed dogs.
What is something that makes HSGN unique?
Humane Society of Greater Niagara's "Keeping Families Together" program is the first of its kind in the Niagara Region and something we're super proud of. HSGN offers free pet boarding for families leaving domestic violence situations, experiencing homelessness, temporary hospital stays, etc.
What is the best piece of advice you have for pet owners?
Do your research before getting a pet. Ensure the pet you're looking to get suits your lifestyle. Certain breeds and species can come with issues (both medically and behaviourally), so it's imperative that pet owners understand what they're getting into before bringing a pet home.
Is there anything else you would like people to know about HSGN?
We invite people to watch our social media pages and visit hsgn.ca to learn about the many programs and ways we help animals and our community every day.